A few weeks ago I out for a walk when I ran into Bonita playing with her dogs Nixon and Cash in her driveway. Of course I can't go past a puppy, so after giving Cash a big cuddle we got to talking and I convinced
Bonita, her partner Kurt and their boys met me in a beautiful park on a Sunday afternoon, having just rushed back from a getaway weekend in Bryon Bay. And they had big news: Kurt popped the question over the weekend, Bonita said yes, and so I got to photograph Nixon and Cash with their newly engaged parents. Congratulations and all the best, Bonita and Kurt! (You might even be able to spot the ring in a few photos!)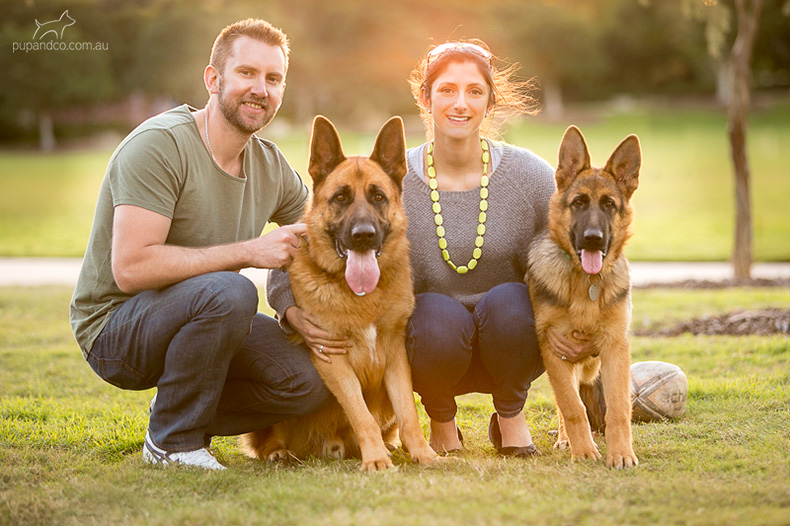 Nixon and Cash are German Shepherd Dogs, and don't they have the coolest names ever? Nixon is two, and a proud big brother to baby Cash, who is 6 months old and is only just growing into his big ears and paws. As soon as I met them in the parking lot, they greeted me enthusiastically and then went straight for my treat pouch – no wonder GSDs are the preferred bomb and drug sniffing dogs in a K9 unit!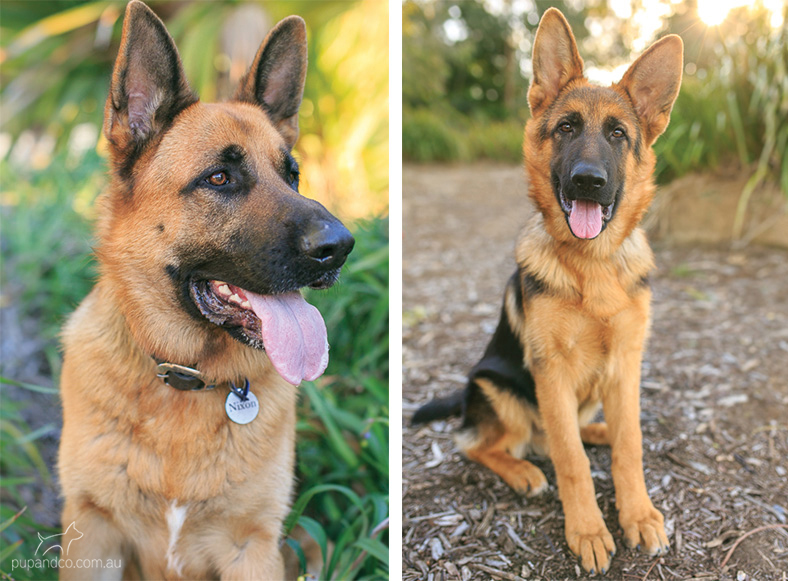 Bonita and Kurt moved to Brisbane from Adelaide not too long ago. In Adelaide, Kurt worked with police dogs, so it's not a mystery why he loves German Shepherds. And he also clearly picked up some training tips, as Nixon and Cash are very well behaved and adore their parents. Cash did get distracted and dashed off to join a football game that was in progress nearby at one point, but come on! He's only little, and concentrating is hard work, so surely he deserved a little break, right? ;)
By the end of the afternoon, both the dogs and humans were thoroughly exhausted, which is always a sign of a successful photo session!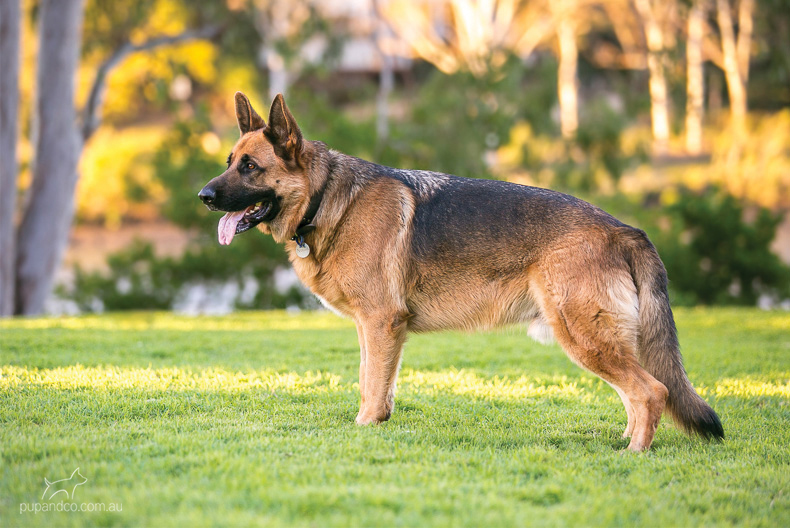 Cash has not quite figured out yet that he's got back legs, so it was hilarious to watch him try to scramble up on the block I asked him to hop on. But look how proud he looks when he finally made it! (Erm.. we might have helped a bit!)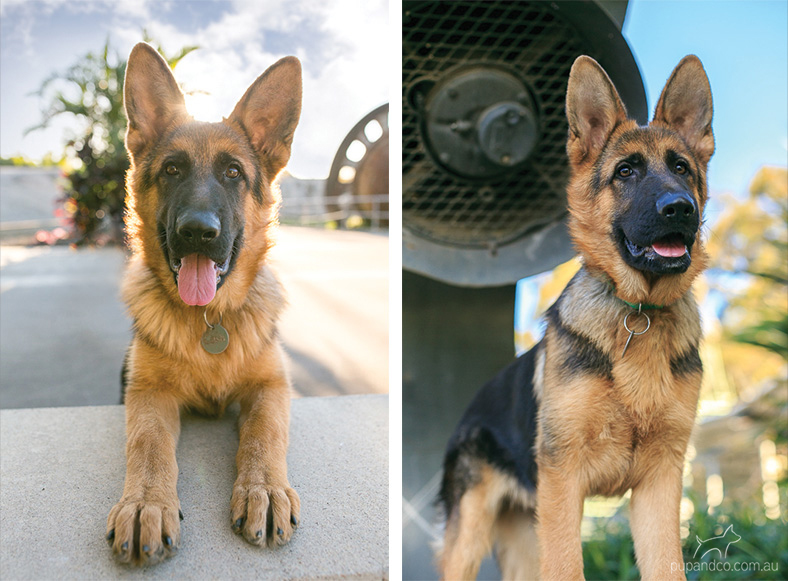 I love how you can see both of their matching tags in this one: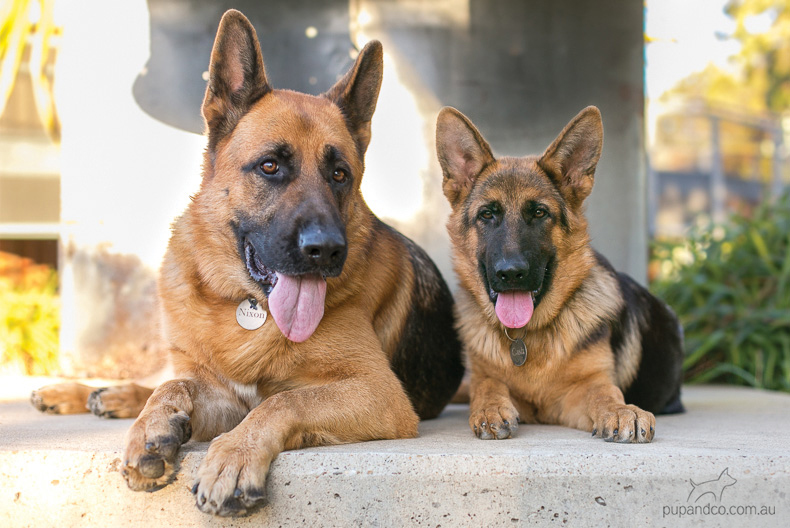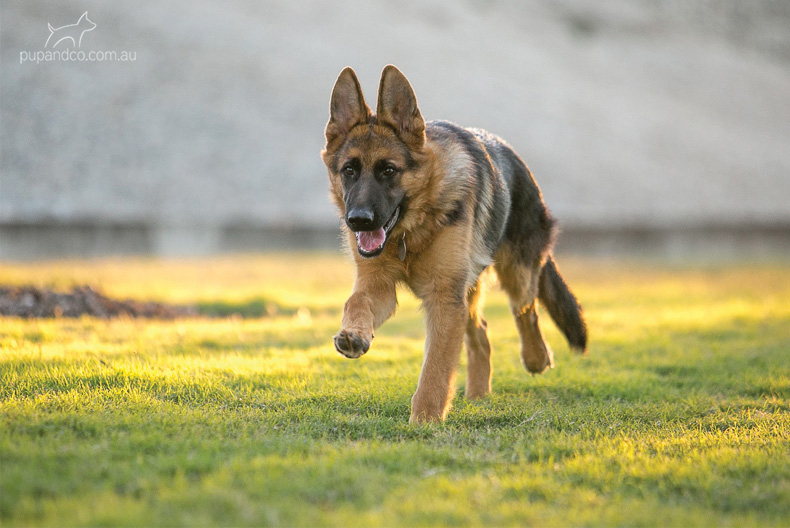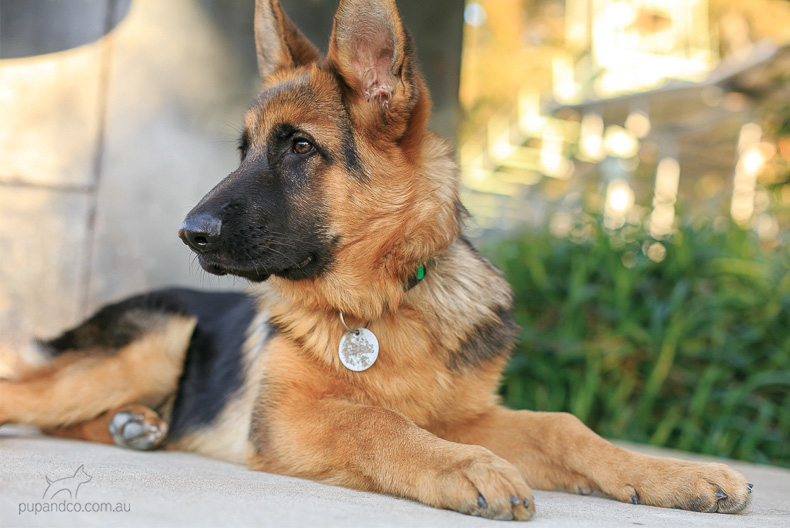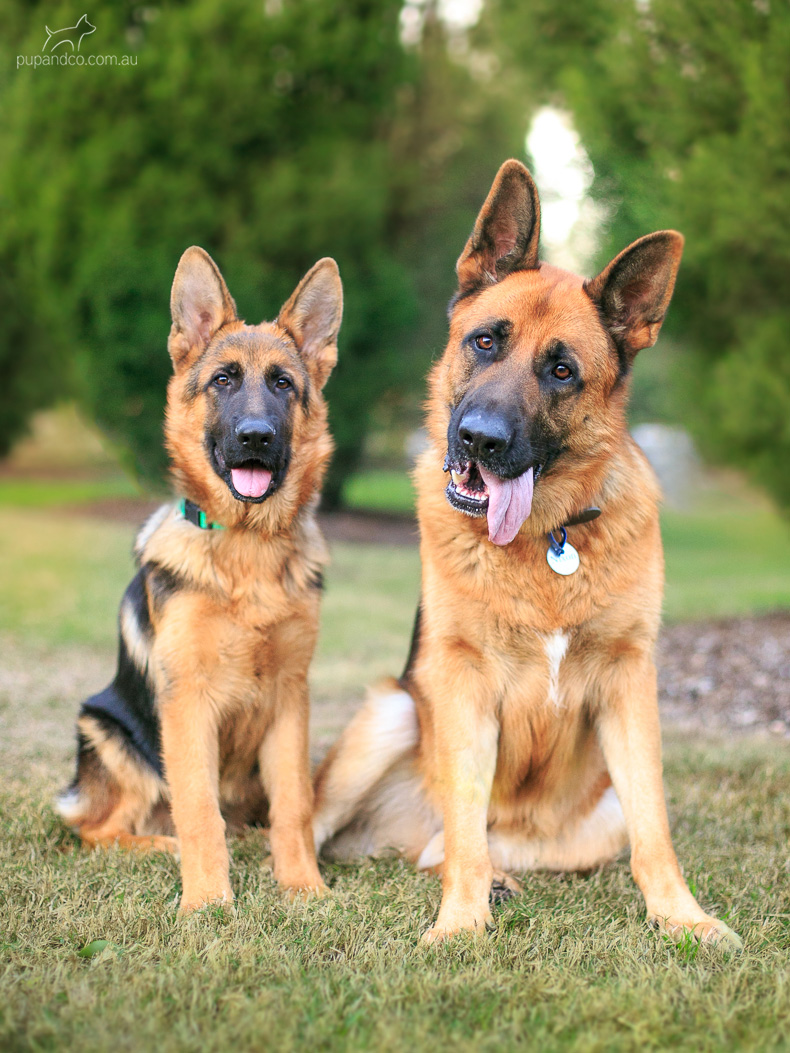 Love these images? You can have beautiful photos of your pet, too! Drop me a line and I will show you how.