Jax's parents recently bought their first home, and naturally, getting a kitten was the first thing on the To Do list after moving in! Jackson, or Jax for short, was adopted from the RSPCA in December, and wanting to capture that special time when he was still a tiny little kitten, we scheduled a photo shoot a few weeks later.
His mom Anya had the good sense to wear him out a bit before I got there, so when I started to take photos, he had burnt off some of the crazy kitten energy and was a beautiful and cooperative model. Jax is playful and cuddly and sweet and even lets you pet his soft spotty belly for a little while before trapping you in what I call the "Kitty Death Grip" ;)
The Sunday of the photo shoot was a particularly hot day in sunny Queensland, too hot even for Jax and us to go outside for fear of burning his paws (and our feet) on the patio. So we did the photos inside the house and kept Jax cool with lots of water, cold wet paper towels and even a short exploration in the open fridge (psst, don't tell Dad!).
When you invite a kitten into your home, you bring indoors something slightly wild, often unpredictable and always entertaining. – Barbara L. Diamond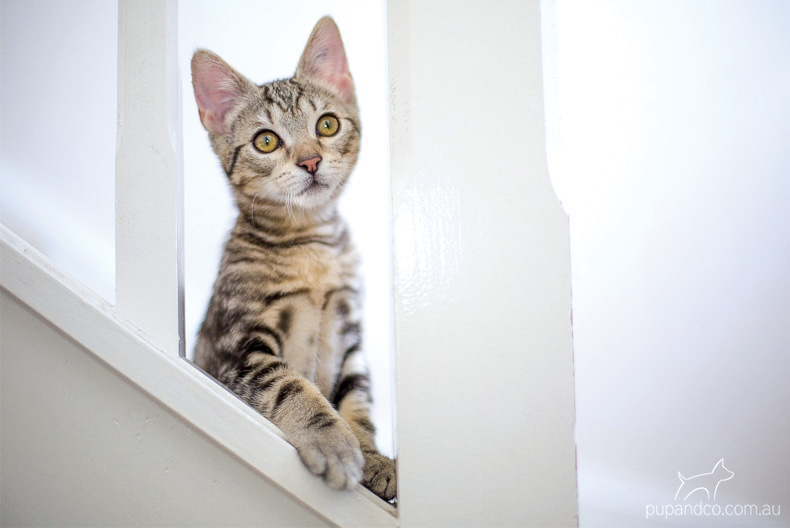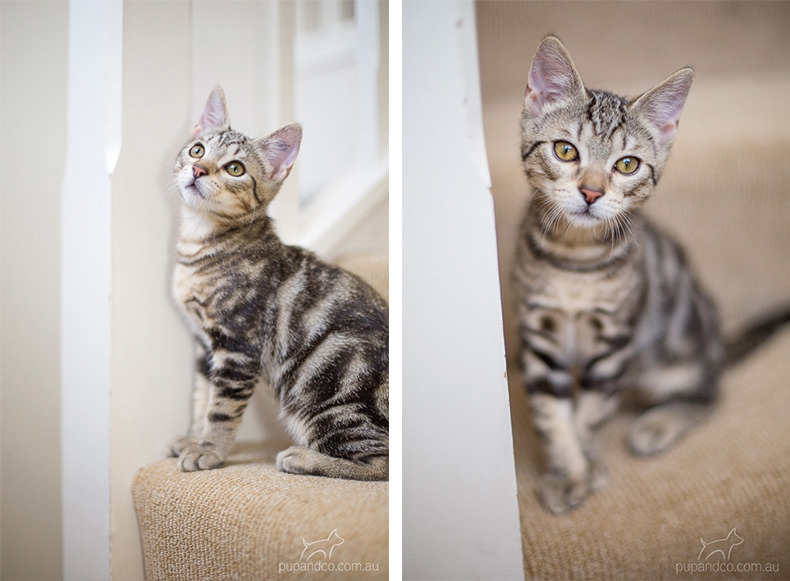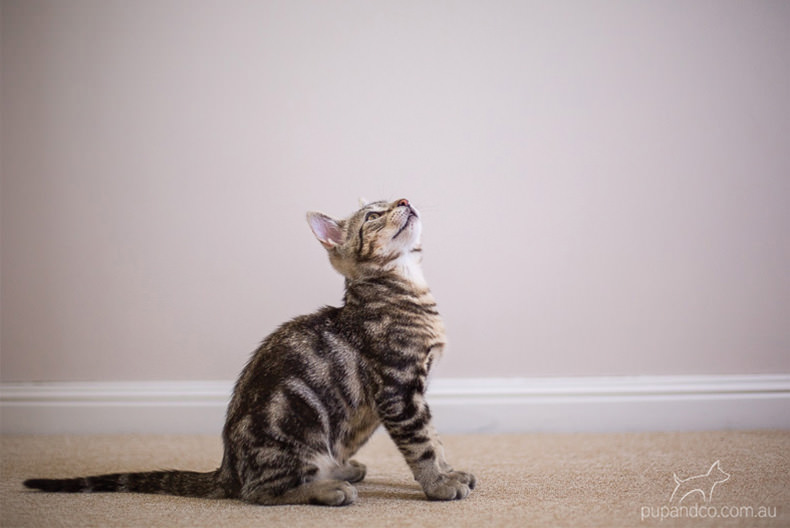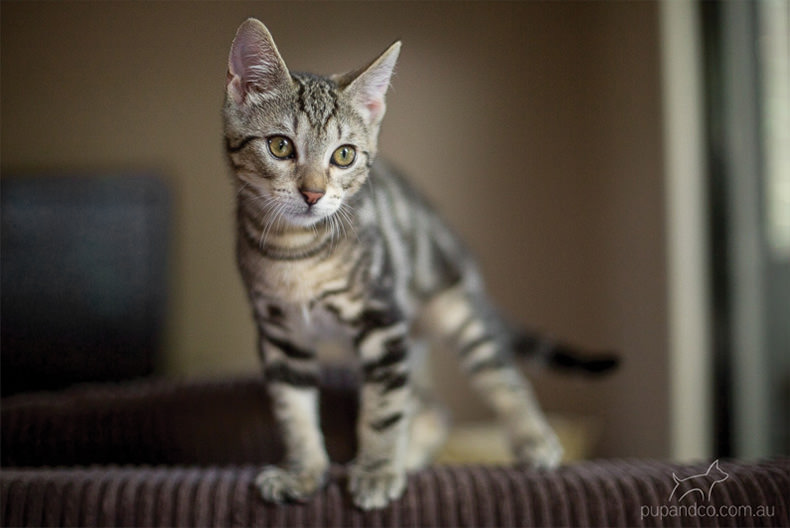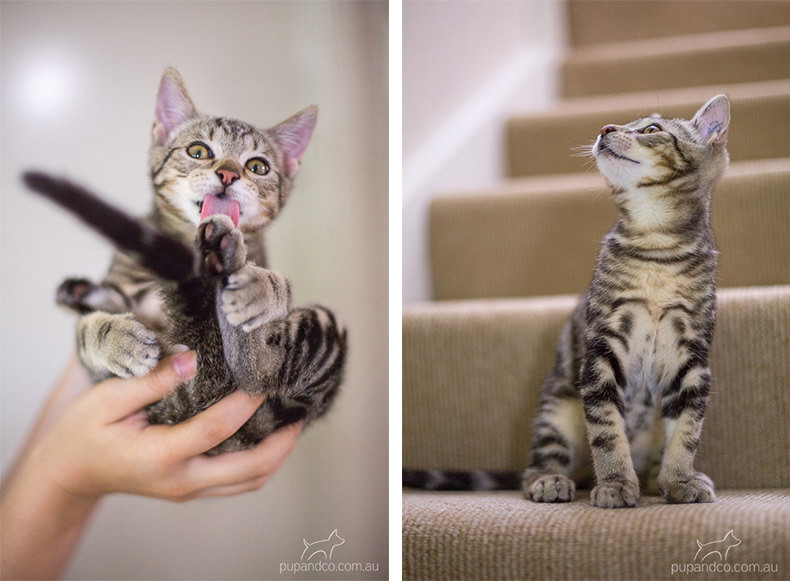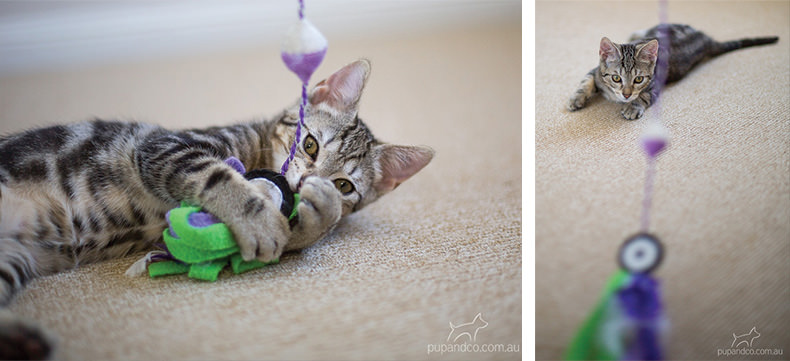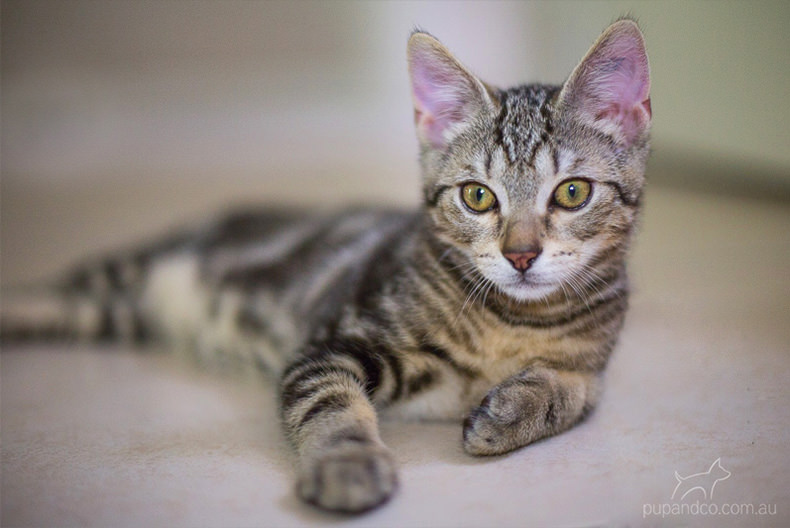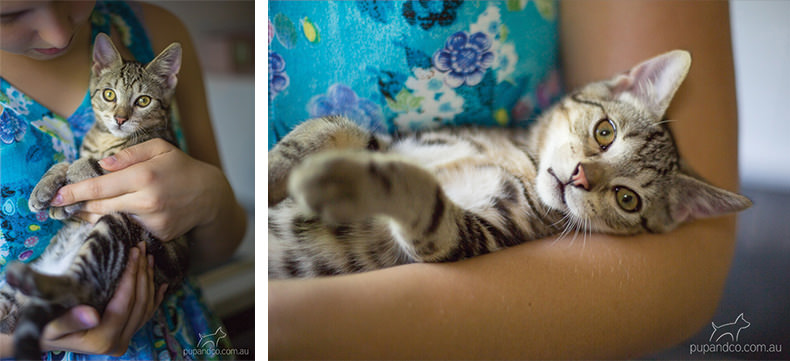 Love these images? You can have beautiful photos of your pet, too! Drop me a line and I will show you how.