Every year, one of my resolutions is inevitably to be more creative – take more photos, take more interesting photos, draw more, take up sewing, what have you. So this year, I have decided to participate in the 52 Weeks Project of the Beautiful Beasties network, a network of professional pet photographers. Every week for the next year, I will be taking a photo for a specific theme and post it on Friday.
This week's theme is "Introductions". So I'd like to introduce you to the dog I will be photographing – my Sheltie, Chase!
Here are some random facts about him:
Chase is a Shetland Sheepdog, or Sheltie. Never a Lassie dog or a Mini Collie ;)
Food is everything. When I'm cooking, I always have a furry shadow waiting for bits to fall down.
He is the biggest sook you will ever meet. Once an ant bit his paw, so he laid down in the middle of the street and refused to go on. I had to carry him home.
Chase has had a very bad skin condition since he was about 6 months old – probably perivascular dermatitis – and at one point, he had lost almost half his fur. It took a long time, hard work and many different approaches, but he is much better now! He is only missing a bit of fur on his paws now.
He know lots of tricks, including Bow, Play Dead, Sit Pretty, Spin and Speak. I even taught him to open cabinets. That seems like a good idea, right?
Anyway, here are the photos, taken at the beautiful Woorim Beach on Bribie Island: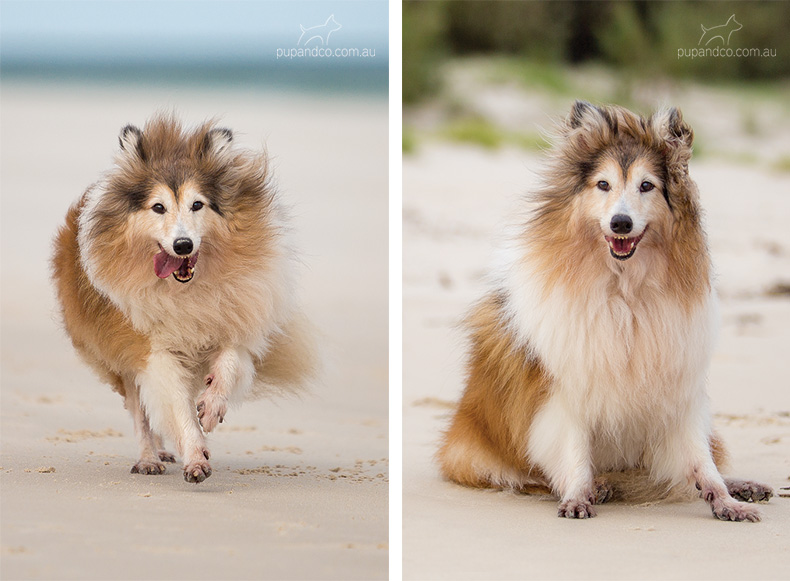 And this is me. Hi!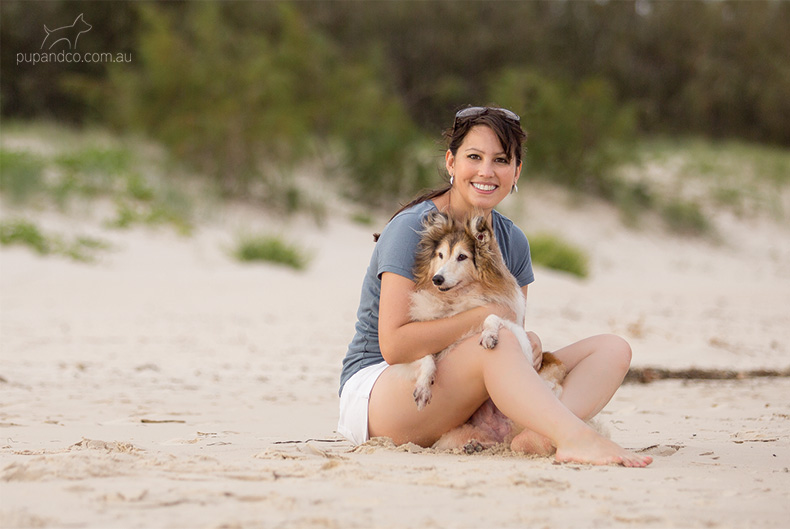 Another cool thing about this weekly project is that we create a blog circle of participating photographers – meaning we all link to each other, so you can see all the photos and the different takes on the theme. So now, head on over to Cahlean of St. Cloud MN based About A Dog Photography and keep clicking the links until you end up back here!